Tracy Soldano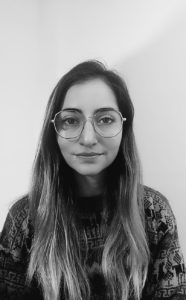 YOGA IN INGLESE
I am a Chilean Yoga teacher with experience teaching Flow Vinyasa, Kundalini and Hatha classes.  I have worked in several countries, such as Chile, Italy and Canada.
I have started practicing Yoga in 2008 and decided to follow my passion and  obtained my RYT200 certification (Yoga alliance) at the School "Gyan Yoga" in Toronto, ON, Canada, in February 2018.
I am interested in a range of topics in my Yoga practice, looking at Yoga from a sports science perspective, but also looking at spiritual aspects such as mantra chanting or nutrition aspects, such as Ayurveda.
I am currently finishing a course in sports science, with the purpose of integrating it into my personal practice and my lessons.
My classes are dynamic and versatile, with the mission of generating self awareness, increasing muscular mobility, strength and general control over emotions and the body.
I'm always aiming to motivate my students and show them how to follow a healthy and active lifestyle.
To find out more about the way I practice and live Yoga, check out my Instagram
Or join my classes at holismos Tuesdays and Thursdays at 13:00.