Live only in the present, not in the future. Do your best today; do not wait for tomorrow.
Holismos Yoga welcomes you.
Practising yoga emcompasses not only action, movement and the development of physical skills, it is also and above all, learning to inhabit one's inner space. From here we can observe the world from different angles and interpret everyday actions and gestures with a different valence. Practising yoga enables us to form the union of our normally disjointed parts and represents a different form of resistance to the decadence we are witnessing at this moment in history.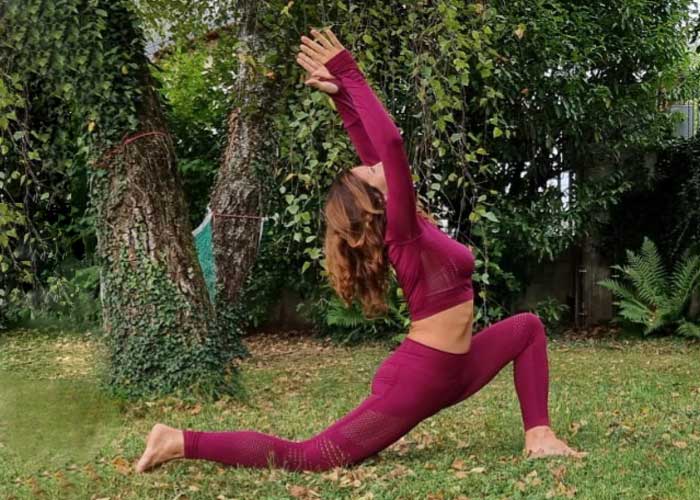 Hatha yoga is within everyone's reach. What is important is constancy in practice, combined with the right mental attitude. Our courses are based on teaching the sound principles of the eight branches of classical Hatha Yoga and from this knowledge base, our students can investigate with creativity, the many aspects of Yoga in the contemporary world.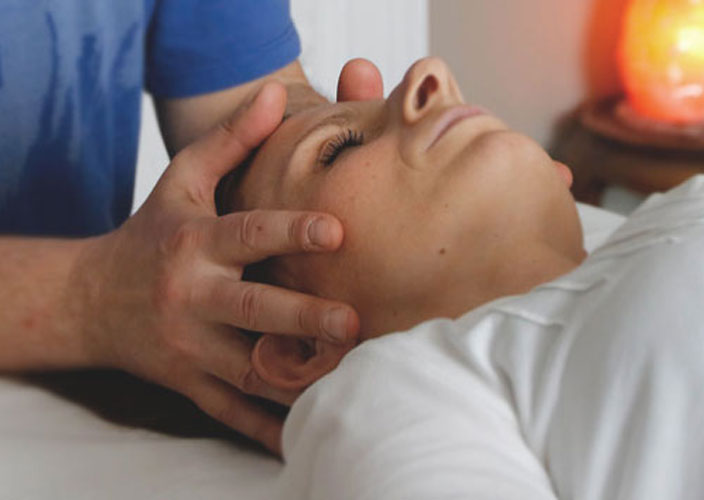 We perform manual and energy treatments, shiatsu, kinesiology, cranio-sacral, manual lymph drainage, chackra rebalancing, food intolerrances and many others.
All manual and energy treatments offered by us are in no way to be considered a substitute for medical treatment.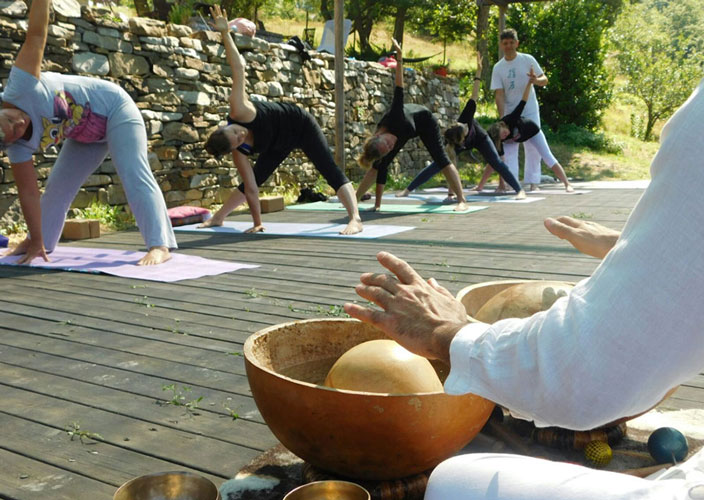 Follow us and discover the world of Holismos, through in-depth articles, exploration, individual paths, reflections and insights into the world of Yoga and personal research.
If you have any questions, please do not hesitate to contact us. We will be happy to reply with all the information and help you need, and to accompany you on your journey.
Professional Yoga Teacher
Training
begin the journey to discover your true nature
The course is addressed to those who wish to obtain a qualification as YOGA INSTRUCTOR Level I (YAI Europe 200h); it is also addressed to all those who wish to start, or to deepen a personal path of knowledge and individual evolution through the study and practice of Hatha Yoga.
Admittance to the course requires the continual practise for a minimum of 2/3 years of some form of Hatha yoga, and the desire to deepen one's knowledge.
– Admission to the course will take place through an interview with a teacher.
– The training: meetings will be monthly (8 weekends) plus a 5-day intensive retreat.
Those who approach the training with a determined and authentic motivation, will be rewarded with indepth teachings supported by the decades of practice and experience that our team have behind them. This richness is supported by decades of practice and experience that our teachers have behind them; an experience that derives not only from the personification of the essence of Yoga, but also from years of teaching in the training field in the two international schools SYM and Three Treasures Yoga.
Finding motivation
in practice
There is a phenomenon to which all teachers are witnesses in spite of themselves, the drop-out of aspiring yogi students. This is in no way attributable to a natural physiological decline, which naturally occurs during the year, but as is often the case, to a real and…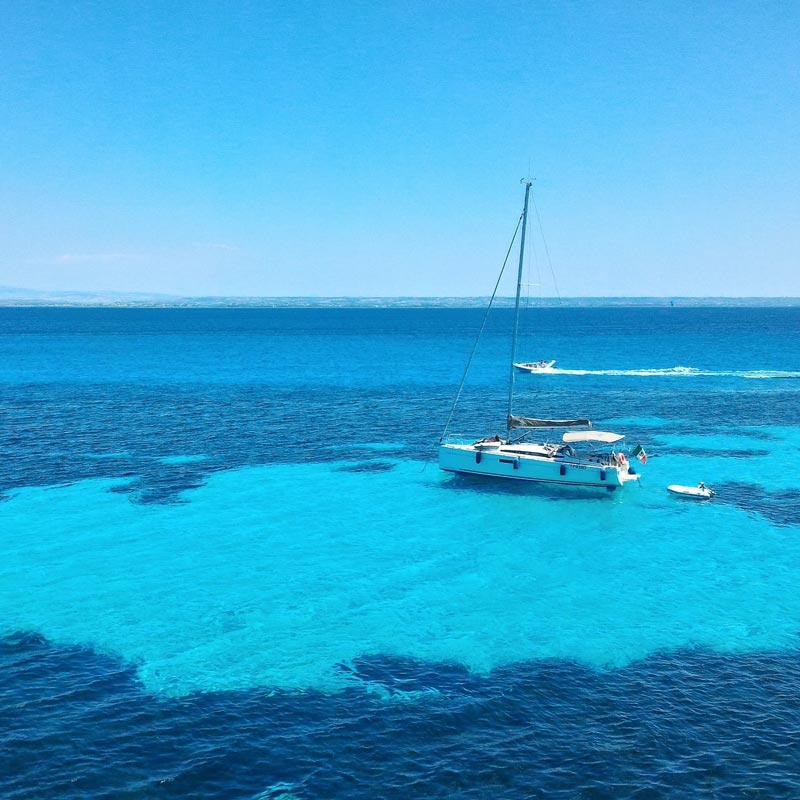 For over 20 years we have been organising yoga holidays in Italy and Greece, as well as many other countries.
We share a collective love for yoga, the beauty of nature, history and tradition, in 2014 and started the project "Holismos yoga holidays" with the intention of promoting holidays, retreats and training in the field of yoga and other related disciplines.
With great care we have chosen special places for you in the certainty that sharing the energy of beauty and nature, can only bring true joy, in all those people, who like us, identify with these values.
the new book by Massimo Cantara
The touch of the hand reactivates the life force, strengthening the immune system.
The DBN practitioner does just that and through skilful touch takes care of the healthy part of the sick person, encouraging his or her innate capacity for self-healing.
The best medicine is that which 'heals' by 'caring' for the person in the best possible way. The author proposes a model of integrated medicine that could revolutionise the quality of care in the hospital facilities.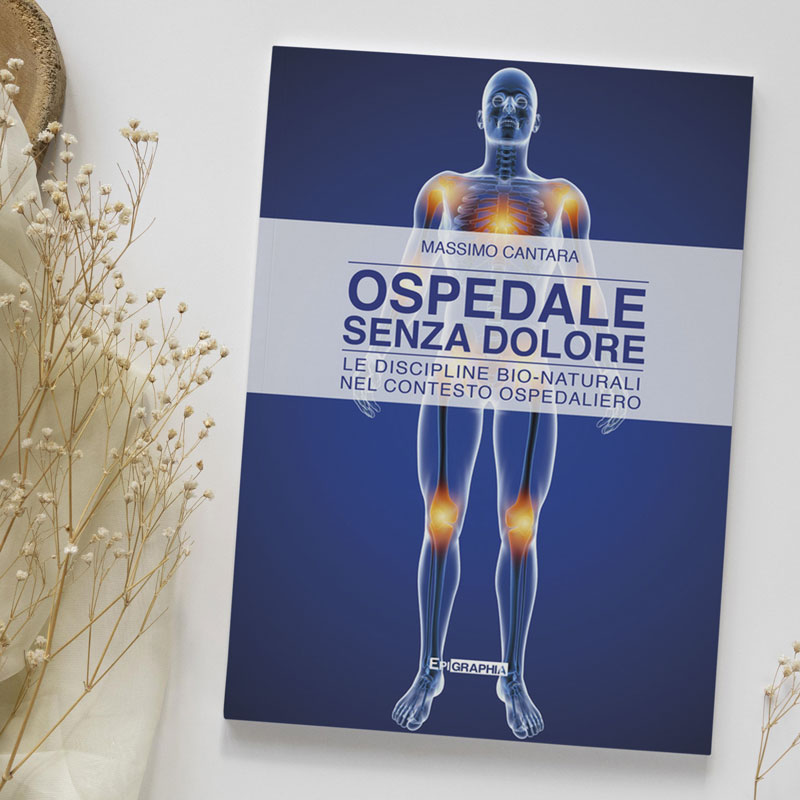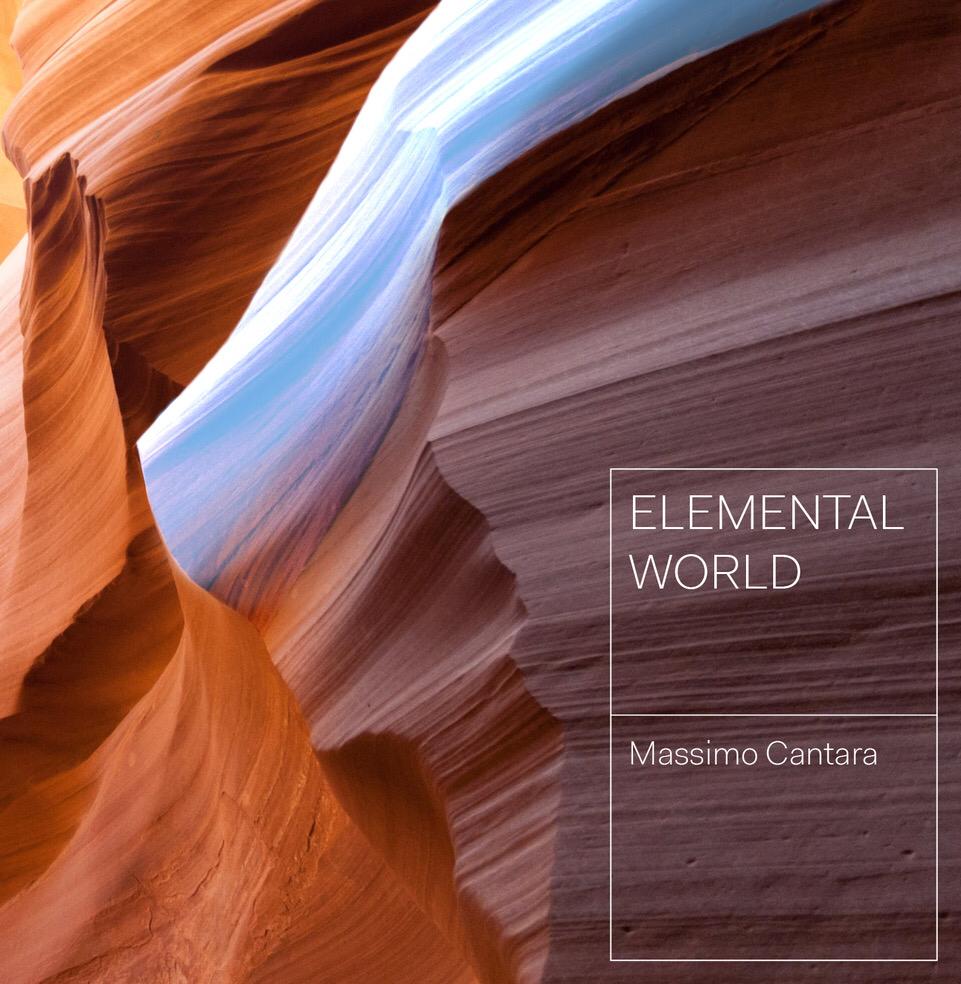 Massimo Cantara's CD is now available online.
This is his first solo work after many years of musical activity as a percussionist drummer.
It represents a journey through the five elements. Although these are linked to the Indian tradition, Massimo has drawn not only from this but also from other cultures, also composing original pieces.